About Positive Impact Academy
Welcome to The Positive Impact Academy - Our mission is to inspire and encourage people from all over the world to develop their connection to self and their connection to others. We teach Reiki, Yoga, Pranayama and Meditation, and deliver a range of courses to facilitate your specific needs.

We don't take ourselves too seriously, we know that personal development can mean something different to each and every one of you. It can be challenging at times but we believe learning should be interactive and fun. Although this is a digital school we want to guide you with a completely personal service and build a community of global learners there to support each other.

If there is a topic you want to learn more about that you haven't found on the platform, then please reach out to me directly. I would love to hear from you!

Miki Massey
Founder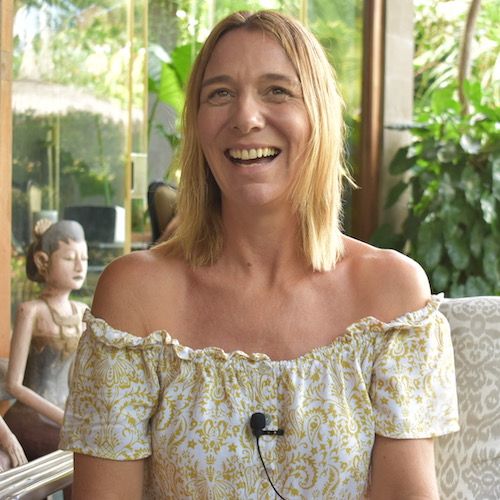 The best online personal development programs
Our top priority is YOU. We cover a wide range of personal development topics, with a balance between practical and theory. The tools and techniques are designed to be easily integrated into your daily life.
Private Teachers
personal trainings and guidance from private teachers focused on your needs.
Workshops
featuring a series of specialised workshops led by our teachers and guest practitioners.
Community Support
Our community of learners are there to share, support and encourage you.
Bespoke Programs
Gat a group together and we can tailor a course to suit your needs. From corporate wellbeing to reiki workshops for kids.
Core Features
Awesome features and instinctive usability for online education.
Live Sessions via Zoom
Most of our programs have interactive live sessions to enhance the learning experience and connect with fellow learners.
based in Bali
Meet Your Teacher
Allow me to introduce myself: my name is Miki and I am a Reiki Master and Tantra Hatha yoga teacher. I have personally trained over 100 Reiki students, both adults and children, across all three levels. I teach both in-person and online, plus organise regular meet-ups including Hatha yoga classes, Reiki Rituals and Circles, healing meditations, and lots more.

Don't hesitate
Explore our transformative courses now!
Created with